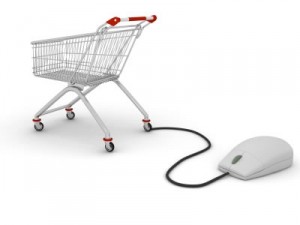 The demise of Virgin megastores and bankruptcies of Blockbuster and Borders are among several examples of retail chains being rendered obsolete, or at least far less viable than they once were, by e-commerce.
By the numbers:
According to data from the U.S. Census Bureau, nearly $165 billion worth of online transactions were posted in 2010, up 14.9 percent from the previous year. Over the same period, total retail sales grew by only 7 percent. In 1999, online retail accounted for only 0.6 percent of total retail sales. At the end of 2010 that percentage was up to 4.6; since the overall retail sales number includes auto and gas sales, this is not representative of the significant impact that e-commerce has had on overall physical retail stores.
The obvious increase in online sales over the past ten years did not, however, detour developers from constructing more space in the early to mid-2000s. The recession quickly exposed this over development. Even before job losses were reported in early 2008, retail vacancy percentages began to rise. Still, even as the economy begins to climb out of the recession, retail vacancies hover close to 11 percent, the highest in over twenty years.
What does the future hold for retail space?
It is unlikely the physical retail will ever be entirely replaced by e-commerce. A sort of co-existence is a more likely scenario. In addition to being competitive with online details, a physical store's success is much more reliant on its ability to creatively promote a unique shopping experience. Read more at rednews.com.